In order to use the system, you will need to get some web space. To do this, you will need to sign up for an account on the instructor web site. When you do, you will receive a webspace that will be configured with the appropriate install for your section.
Go to the instructor site. The url will be given to you by the instructor. For example: https://class.dragonteach.com
The signup form will either be on the home page of the site, or there will be a menu entry to reach it.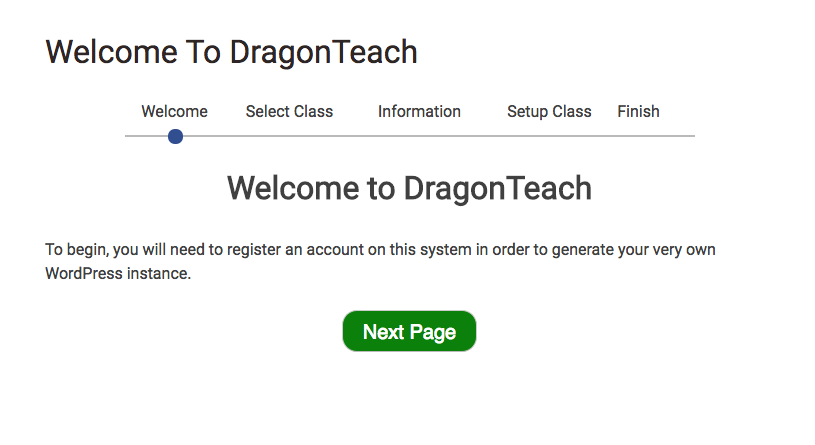 Click Next Page

The next page will ask you to select a class. Select the class you are in by clicking on the "Use this Class" button for your class.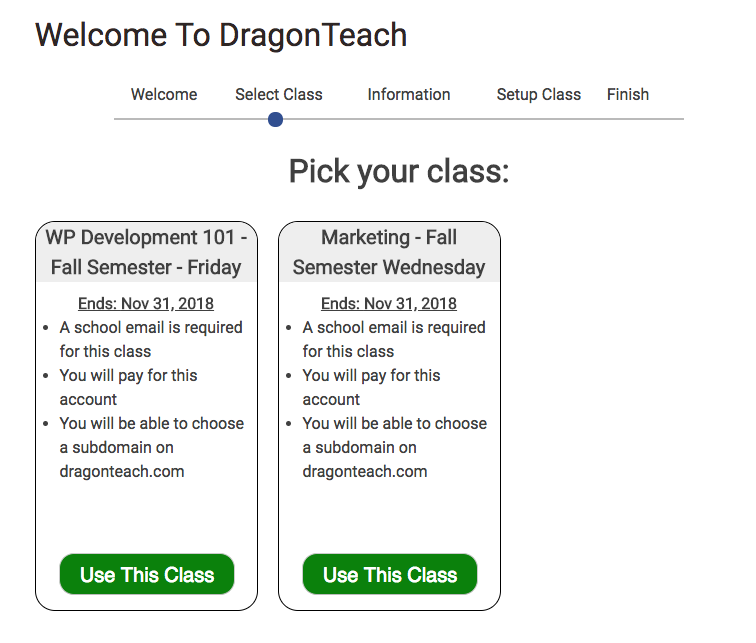 Enter your name, email, username and password you would like to use for your account.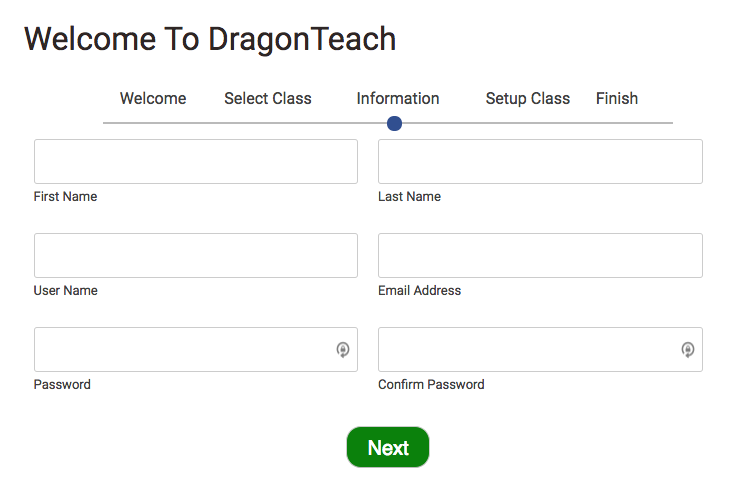 The next page will summarize what your next steps are once you are done signing up for this class. If your class requires a password to join it, you will need to enter it on this page.
Click "Finish Signup"
Once this signup process is complete, an email will be sent to the email address provided. This email will contain a link to verify your user, which you will need to click on to move on to the next steps.
When you click on the verification link, one of two things will happen:
If your class requires payment, you will be logged in as yourself and forwarded to the setup page to Setup Your Webspace 
Or, if your class doesn't require payment, you will be asked to choose a subdomain for your webspace, and a webspace will be created.   Take a look at How to use your webspace to learn more